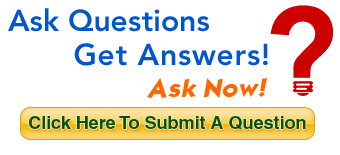 Then we will see step by step how to make an attractive and strategic resume to submit applications for the job. During the process of sending, receiving and subsequent call for interview must have patience because it is normal that this last several months. Sending your personal data in a proper way is important for achieving good first impression that we seek in our future employers.
The first thing to do is gather all the information you'll need; dates of entry and exit to educational institutions and courses that we find done, language skills (hopefully all backed by a course or official test), and extracurricular activities or hobbies (these activities say a lot about a person, their willingness to work in Team, achieving goals, etc …).
Some recommend that once you have all the above information, we devote ourselves on doing a SWOT (strengths, weaknesses, opportunities and threats) that is normally applied to companies; the truth is that this personal analysis in practice it is more important to do for personal interviews, as it will prepare us to respond seamlessly to those "questions like" who are seeking our skills for the position basis. It is important once performed this exercise in introspection prepare for the highlight those qualities in us that would be helpful for the post in question (such as leadership, teamwork, excel, etc …). We can remember and record situations in which we find demonstrated these qualities (which may vary from office to office) to be able to respond with eloquence when the time comes. All this geared more to the interview, so we continue with ours.
The third step, once gathered information and made personal analysis is the elaboration of curriculum itself. White letter or A4 size paper is recommended; the important thing is to be consistent and flawless. With respect to photography, this usually goes to the right side up on the first page; if you have the possibility to "scan" our image and print on the sheet along with our curriculum this gives an extra touch of professionalism to our presentation, whenever high print quality. Now type format, in order to give an example because the requirements and information to be included may vary from job to job; the truth is that if we seek to answer how to make a resume because we have not had a need and it is our first time, this assistance comes as a glove. If you must add a special section just for example insert between the fourth and fifth sections.
Curriculum vitae
I. Personal Background
Name:
Tax ID Number:
Date of Birth:
Age:
Nationality:
Marital Status:
Address:
Telephone:
E-Mail:
II. Academic Background
1980 – 1992                     College NN (City, Country)
                                        Basic Education
                                        Media Education
1993 – 2000 University NN
                                        Civil Engineering
                                        Titled in January 2001; Memory "applied Administration and Finance"
III. Professional Experience
July 2000 – February 2001      Professional Practice
March 2001 to date            company NN
                                                Market Research.
                                                Project evaluation
IV. Languages
English                                     oral and written domain
                                              Michigan Test: 90% (certificate attached)
V. Other Activities and Interests
            Football
            Jogging
            Participation in the choir
Now that our resume is ready, we have to do is attach all relevant certificates and documents photocopies of the same size (it does not hurt to say never send originals). Must include certificates of titles, school, language courses and more. No need to exaggerate this point and just add pertinent.
Finally, we must decide on their final presentation. If you need to mail it, the most practical option is to fold it in such a way that conforms to a normal size envelope, usually in three folds; a larger envelope is not better, just the size we have at hand. Now if we are able to deliver hand to hand, suggested in a presentation in a clear and simple folder, not banded; this gives a neat and tidy appearance. By no means apply to stapled sheets. In the case of hand delivery by hand, but only have contact with the reception of the company, it is important to make a good impression dressing formally. Now that we have completed our tutorial on how to make a resume, is just wishing the best of luck with the job.